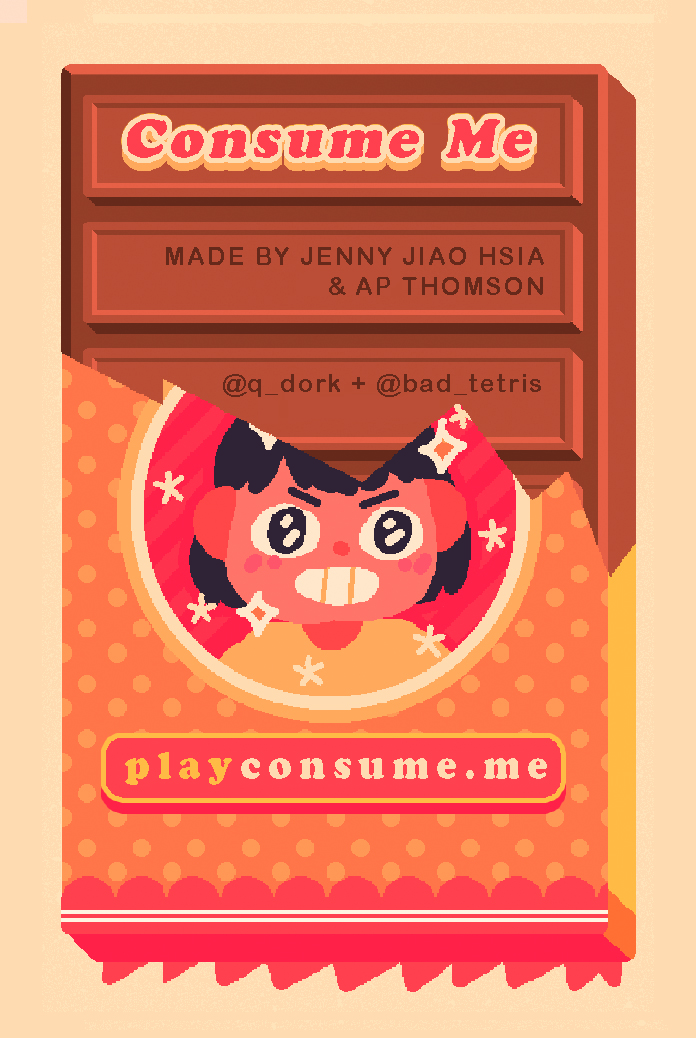 Consume Me
new business cards & stickers
---
our new stickers and business cards arrived in the mail last night (ᵔᴥᵔ)

i ordered them from moo.com
moo makes the best business cards and i've ordered from them so many times. they're pricy, but the quality is truly the best. i love how you can print multiple designs in just one order. i usually wait till there's a good discount before ordering a bunch (they send out emails w/ promotions pretty often.)
also i order them really far in advance--otherwise the shipping is insane.
anyway, these designs are so good and we're excited to hand them out soon . . . . . .
we've also updated the game's website. i would like to post devlogs more often on here . . . . uhhh let's see how that goes !